Our Top Tips for Candidates During Lockdown and Beyond
The UK lockdown has been a bit of a whirlwind for candidates on the lookout for a new professional role, dramatically shaking up the jobs market and changing the way that companies are handling their hiring.
That's not to say there aren't still some great jobs available out there, of course - just that candidates might need to take a new approach to finding them, and to be ready for a brave new world of video interviewing and all-digital interactions. It's a lot to prepare for - but with most of the UK still staying at home, there's also plenty of time to do it!
Ever since the initial three-week extension to the lockdown was announced, the experts at The People Pod have been posting some top tips for candidates to succeed over on LinkedIn. We've rounded them up to share with you below, so take a look at some of our best advice on how to maximise your chances of landing a dream role!
01. How Good is Your Digital Presence?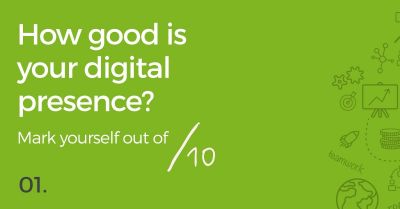 Gone are the days of typing a well crafted CV, printing it on your best paper and randomly posting to several recruiters/employers in the hope it has caught their attention to warrant a callback.
Of course your CV should be well crafted, yet the great care, love and attention that you put into your killer CV should also be reflected across other digital channels that an employer is highly likely to check. Yep, us recruiters check too.
Candidates, please ask yourself this question:
"If I was an employer looking at my digital presence (LinkedIn, Facebook, Twitter & Instagram to name a few) what score would I give myself out of 10?"
If the answer is less than a seven or an eight, maybe there's some work to do during the next three weeks of lockdown, to improve your chances of securing that dream job.
If you're a professional candidate looking for further information on how to improve your digital presence, The People Pod would like to hear from you.
02. Create a Great Video CV
We hope our first candidate tip during lockdown got you thinking about reviewing your digital presence.
So, is your digital presence score less than seven or eight out of 10? If so, what better way to improve this than creating a great video CV?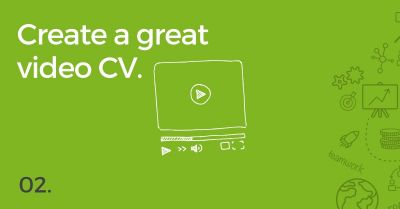 Video CVs are becoming a more popular and trendy way of showcasing your skills visually, rather than listing your key achievements in Comic Sans on one of the hundreds of CVs your hiring manager has read that day.
There are many benefits of using a video CV, some being: showcasing your personality, passion and enthusiasm, creating a tailored visual first impression, highlighting that you're tech-savvy, proves your ability to sell, eliminates interpretation through controlling mood and you can tell the hiring manager exactly what they want to hear that's relevant to the job.
At The People Pod, we will interview you face-to-face or via video, so try a dry run with us!
03. Networking for Success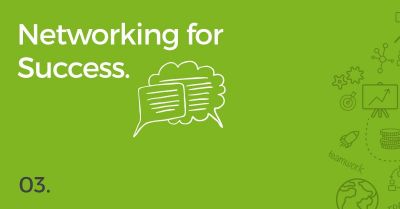 A great way for job seekers to find their dream job is by building key relationships. Luckily for you, it's a lot easier than you think during lockdown.
"A network is a connected group of professionals with similar business interests."
Here are some handy tips to help you build and maintain your network way beyond lockdown:
Make use of search tools to find professionals in your sector and reach out to them via LinkedIn.
Follow and regularly engage with career sites of the brands that you'd love to work for to keep an eye on any opportunities that might be perfect for you.
Join key groups on LinkedIn or Facebook to position yourself as an expert in your field.
Search hashtags such as #Hiring #Recruitment #Sales #Retail #Manchester to find any current vacancies you might love.
Follow and engage with recruitment consultancies that specialise in your sector.
Update your social profiles to include your current job title and that you are currently seeking out new opportunities.
Attend online virtual networking events or webinars.
Let us help you get connected, speak to one of our dedicated consultants at the People Pod today.
04. Superstar CVs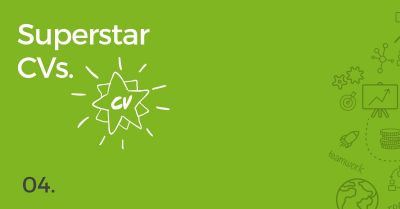 If getting in front of a camera or spending countless hours editing your social media profiles seems a mammoth task at first, then at the very least you must have a superstar CV.
You don't have to be a design guru or a creative wordsmith to write a great CV. The focus is on what you choose to include. Here's a few pointers:
Style and layout - be clear, concise and easy to read on screen as well as in print. So, don't get carried away with fancy fonts or colours, they're just distracting.
Avoiding gaps - Make sure all the dates tie up. Gaps in your CV simply invite the recruiter to guess what you've been up to and come to the wrong conclusion. If you've spent time out of work for whatever reason, just be upfront about it.
Tailoring your CV - Take your job hunting seriously and tailor your CV to match the job you're applying for. Yes, we know it's boring, but you don't have to rewrite it every time. Simply highlight specific skills and experience to match the role you're applying for.
Take a look at our dedicated website page on how to make your CV stand out from the crowd. We even have FREE templates for you as a starting point!
05. Video Interview Prep from the Pros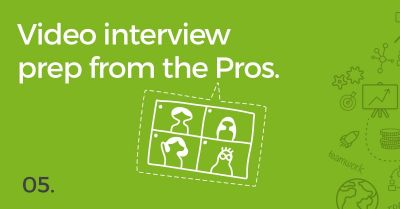 Your next job interview will likely be via video. Nervous getting behind a camera? Relieved you can interview from the comfort of your own home? Or maybe a bit of both? We understand.
How to ace a video interview:
Prepare your surroundings - Choose the right space and make sure the area is tidy and presentable. Get rid of any distracting personal belongings.
Look the part - Just because it's been acceptable to stay in your PJs all day recently, doesn't mean it's OK on your video call. Plus, being dressed for the occasion will put you in the right mindset. You don't get a second chance at first impressions!
Avoid interruptions and set boundaries with family members and pets - the last thing you want is someone screaming your name at the top of their voice asking what you want for lunch!
Eye contact - or should we say camera contact? Make sure you're looking at the camera. This will feel strange at first, but try to look at the camera most of the time and smile naturally. Maybe practice with a family member first.
Notes - have some post-its scattered and take a subtle peak to keep you on track.
For more video interview tips, call us today!
06. What Not to Say in Your Video Interview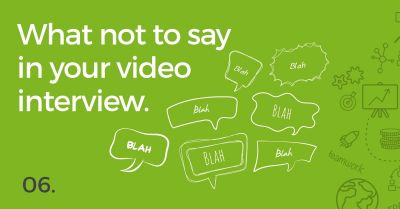 Most of us have shared our fair share of job interviews in the past, so if you've been reading these tips, you'll be all set for your video interview which should hopefully land that dream job!
So, what's NOT OK to mention in that vital video interview? Post-its at the ready!
"Sorry I'm late" - Same rules apply, time keep and do a dry run with your tech to make sure it's working.
"Can I just get this call?" - This is what your voicemail is for. Let it do its job whilst you attempt to bag yours!
"I'm going through a tough time right now" - Yes, there will be sympathy for people facing furlough, loss of income and general lockdown uncertainty. However, put your best foot forward and try to keep the conversation positive.
Watch the language - Swearing can happen, especially if it feels more relaxed than a face-to-face. Keep it professional and clean.
"Should we elbow tap through the camera?" - Consider this and any other cheesy COVID-19 phrases banned. Finish the interview with humour if it warrants this. A simple wave or thumbs up does a great job too!
Please, share some corkers that you've heard too…
07. Passion, Enthusiasm and a Positive Mindset
In the midst of lockdown, hopefully you're job searching whilst employed or even furloughed, rather than unemployed. You've already ridden numerous waves of emotions from the initial novelty of WFH to now feeling like you're living in a goldfish bowl.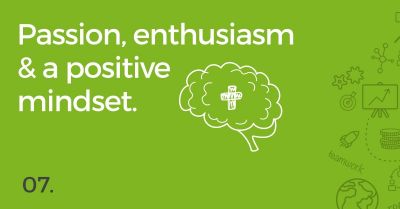 Research suggests that being productive and ultimately successful is linked to a positive mindset. Studies prove that achieving a goal or objective gives you fulfilment, yet this is only short-term. Having a positive mindset while job searching will not only make you more productive and successful but will unequivocally make you happier, driving your passion and enthusiasm to 'seize the day'.
Countless scientific studies have shown that by 'simply smiling' helps elevate your mood, relieves stress and overall makes you feel good. To help put that smile on your face make sure you get back to doing the basic things that make you happy.
So, remember: start your day as you would have done throughout your career, dress smart, plan your day, set objectives - and above all SMILE.
Passion, enthusiasm and a positive mindset is in our DNA, feel free to call, we'd like to meet you!
08. Get Social With Your Job Search
There's over 3.8 billion people worldwide currently active on social media. That's a huge pool for you to tap into when looking for a new career move. After reading these tips, I'm sure your digital presence is perfect by now and any potential employer checking your profile will be suitably impressed. So, how do you stand out in a social crowd and be the one that is noticed out of 3.8 billion?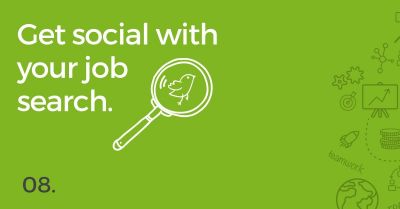 Without realising it, you'll already have a network of people who could help you; a previous boss, a former colleague or even an ex-partner's mum. So, if you want to be found, you need to be seen as if you are actively looking. Why not ensure your profiles are updated on all your social media channels and where possible attach your superstar CV, share some of your best work too? This way, you are showcasing yourself straight off the bat.
Who do you want to work for? List your top 10 dream companies and start to follow them. Connect with hiring managers and make introductions. Join groups and chats and be a contributor. But above all, BE ACTIVE - the best jobs will come and go quickly.
09. Most Annoying Interview Questions
Many interviewers like to use a variety of structured questions to accurately compare candidates. Others like to throw a curveball into the mix that can sometimes be difficult to answer or confusing.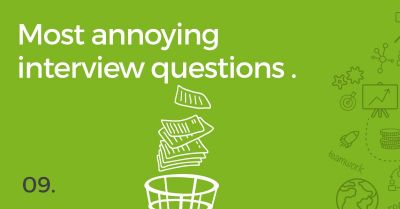 This is where the fun starts. Not all interview questions are going to be easy. That's kind of the point, right?
During lockdown questions and answers may differ, so be prepared for any abstract interrogations coming your way. We asked several candidates what interview questions they are finding the most annoying, confusing and hardest to answer. Here's a few of them…
What do you see yourself doing in the first 30 days? - "Getting my feet under the WFH desk"
How do you work as a team? - Are your behaviours influencing team members?
If you were to be a box of cereal, which one would you be and why? - "Shreddies, because I do shred on my snowboard"
Why do you want to work for us? - Be original, use research and give an answer that's relevant
What's your biggest achievement? - If you can't get excited about your biggest achievement, then who can?
Tell us your answers or maybe even share some annoying interview questions you've heard.
10. Benefits of Using a Recruitment Consultancy
If The People Pod were on a quiz show, this would surely be our specialist subject. We've tried and tested a robust process that ensures we know how to find our candidates their dream job, but do you?
Here's how...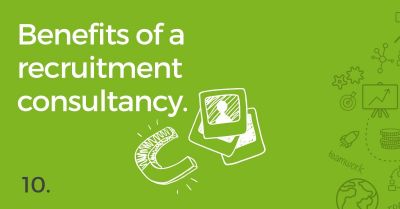 We'll work with you to truly understand yourself better than ever before. Your key motivating factors to move, what type of character you are and the best culture fit for you. Then we'll match you to a role that fully meets your criteria, there are no 'square pegs in round holes' here.
Once we understand you, expect a full brief on the clients we represent too. Over the years, we've successfully got to know them in the same detail that we got to know you, that's why our advice is so beneficial and current.
We're connected - we'll have a huge network of contacts and connections that we can use to help you. We'll even have 'under the radar' roles which won't be advertised elsewhere.
We've got your back - we'll challenge you hard at the first interview, then be with you every step of the way, from ensuring you're fully prepared, to sharing constructive feedback.
Finally, we're free - we represent you from start to finish and it doesn't cost you a penny!
11. Prepare Questions to End an Interview on a High
You've made a great first impression, connected well throughout the interview and now you're looking to end on a high.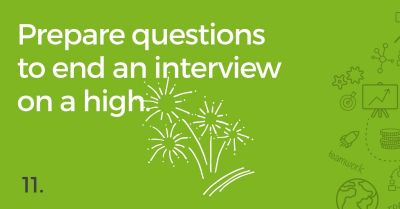 You'd be surprised by the number of candidates that respond with 'I have no questions'. Not only does this come across as disinterested, but it also cuts your interview short, giving you less time to really make that lasting impression.
Try to avoid typical textbook questions. Choose those that demonstrate your interest in the company and your commitment to a career with them. Here's a few to get you started…
What would you hope your new hire could achieve in the first 3 months?
What are the biggest challenges you're facing right now?
How will your new hire make your life easier?
What is the most fun part of the job?
What do the progression opportunities look like?
Can you describe the culture of the company?
What are the next steps in the interview process?
Asking three to five of these questions can help you uncover more about the opportunity and leave a great impression, yet be careful not to interview the interviewer.
Finally, if you like the answers and the role really excites you, then don't be afraid to demonstrate how much you want this opportunity before you leave!
12. Psychometric Ready?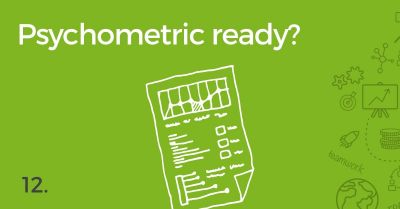 Psychometric testing is a chance to assess your own strengths, personality and how you work within a team or leading one. Prospective employers will get a better understanding of how you tick and how you behave in certain situations. They're becoming increasingly popular too!
There are many different types of tests out there such as personality profiling, aptitude tests, numerical/logical reasoning assessments, situational tests, motivation questionnaires and the well-known DISC test.
So, why do you need to do a psychometric test?
Stand out from your competition through a solid understanding of your own behavioural traits
Discover how you work best in stressful, challenging, fast-paced or high-pressure environments
Get to grips not just with what you're great at, but where you could develop too
Offer a potential employer a supplement to your CV to show your passion and determination for success
Use your own results to help you understand others in your team and how they best fit within a team project
Don't wait until your interview day to uncover your development areas and understand your strengths. Get psychometric ready today!
13. Become a Domain Knowledge Expert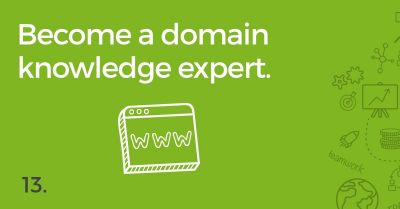 I think you'll agree that it's a great time to enhance your specialist domain knowledge. Many industries are adapting and advancing at a staggering pace.
To keep up with this evolution and diversification in your industry or even just to be the go-to in your field, from time to time it's worth freshening up on your skills and knowledge.
Here are just a few tips that you can follow when seeking to further your knowledge:
Follow industry experts on the topic - Whilst there are opinions on who the 'experts' are, this is generally a good route to information, and it will lead you in the right direction.
Take an industry course - If you're new to a domain, this is a great root to get up to scratch fast!
Join industry specific networking groups - Receive up-to-date discussions, content and updates on your industry and specific subject matters.
Listen to podcasts - They are becoming increasingly popular and informative, replace that 30 mins of YouTube to 30 mins of podcasts!
Look for new challenges - people who progress in their careers grasp new, and sometimes unknown, opportunities.
To stay on top of your game and ahead in your field. What do you do to enhance your domain knowledge expertise?
14. Seize This Opportunity to Upskill
Do you want to be the go-to in your field, master your profession and future proof your career post-lockdown?
If you haven't already seen or heard, many professionals are taking this time to further educate or upskill, but which skills should you look to acquire?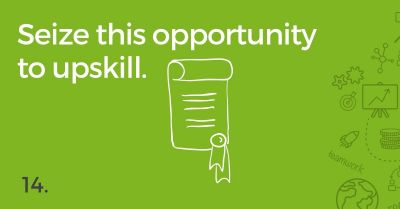 Why not search the most recent job advertisements and uncover essential and desirable skills in demand to help reinvent yourself?
Speak to your specialist recruiter to understand market trends and insights. Maybe even practice your interviewing too!
Join online groups and communities to understand the upcoming trends, hot-topics or key competencies right now.
Speak to your management for a development programme. They have an abundance of experience to share with you!
There are also multiple virtual training courses available right now and online webinars to join and follow.
Whatever method you choose, make upskilling a necessity, not an option, during lockdown.
15. Get Ready For Your First Day in Your New Career During Lockdown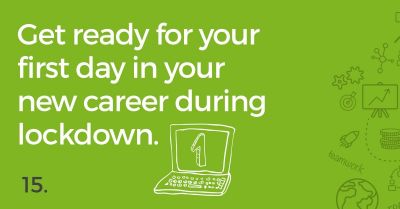 It's natural to have stomach butterflies when you start a new career. But what happens when your first day is remote?
Virtual onboarding can be a different, and maybe even new process. So, here are a few tips to help you understand what you can be doing to make it easier:
Prepare - Consider reaching out ahead of time to see what the process will look like. Review the material and see if you can prepare anything.
Understand expectations - Ask your manager what the first 30,60 and 90 days should look like and keep communicating to make sure you're on the right path.
Overcommunicate - You may want to stay quiet as you probably have a thousand questions and don't want to seem incompetent; this isn't the case. Ask for information when you need it and keep communicating.
Get to know your work colleagues - If you haven't already, ask to have a meet-the-team video call. Introduce yourself, understand the culture and maybe even find a work buddy.
Recognise that it may take a little longer to be socially comfortable and understand the workings of the business, but overall be flexible, show willingness and have a little bit of patience.
---
By following the advice above, you can give yourself a head start and mark yourself out as a standout choice in a fast-changing recruitment marketplace - ensuring that when the UK returns to work, you'll be making a fresh start in the workplace of your dreams!
For more expert insights into the best ways to get hired for top professional roles, get in touch with the experts at The People Pod. Find out more the services we offer for candidates, or give us a call on 01204 589 555.