The Brief
Unless you've been hiding under a Wi-fi-free rock for the past decade, you'll know that Apple is the brand leader of the personal technology and consumer electronics sector.
It also happens to be an awesome place to work. So, when they approached The People Pod to discuss the opening of a new store that required a new tier of senior retail leaders, we were excited for the challenge. Naturally, such a dominant player in the digital technology sector needs a powerful team. So, we were on the hunt for customer fanatical retail professionals dedicated to world class service.
The Challenge
Apple stores adorn the corner of many a high street across the world. With new stores opening every month, the team found their retail leaders stretched, presenting a need for some serious talent hunting.
They wanted senior-level retail professionals to represent their stores across the UK.
Maintaining the level of excellence, we all know and love for the Apple brand, the right person would have a passion for people, a love of innovation and the ability to deliver an exceptional customer experience.
Apple's brand doesn't stop with their products, it extends to their people. So, the successful candidate would have a leadership style to perfectly fit the cutting-edge brand's values and a personality to match the Apple way.
The Approach
A leading digital innovator like Apple needed a slick approach to attracting the right talent.
Thankfully, we have over a decades' experience in both retail operations recruitment and retail market intelligence. So, we kickstarted a headhunting campaign to target the very best quality retail professionals across the UK.
We executed an extensive competitor mapping strategy to ensure we knew where the cream of retail professionals were based, alongside assessment of not just key competencies, but leadership styles, retail knowledge and whether they'd make a great culture fit into the dynamic Apple brand.
We personally managed the interview process with all candidates, conducting a number of interviews ourselves on Apple's behalf. Because they're a busy team, and we knew exactly what we were looking for to fit the bill. To be sure, we went the extra mile with a little homework, providing every candidate with a company pack to do a little research of their own.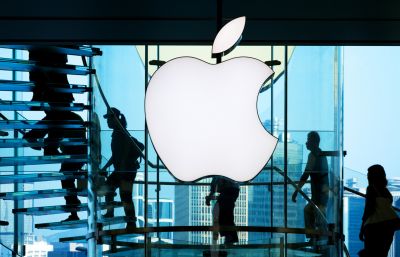 The Result
We successfully placed 14 senior retail leaders within Apple stores across the country. In doing so, we not only created 14 exceptionally happy retail professionals, but also bridged the gap between an over-stretched retail team and the need for management several new store openings.
We represented Apple as an extension of their team, adopting their vibrant, passionate culture and working as ambassadors for their world class brand.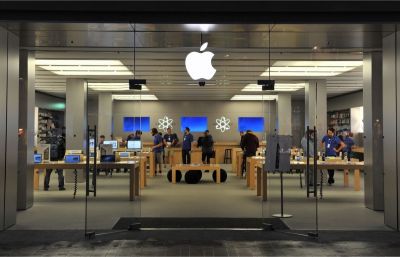 The Impact
We saved the need for stretched resources across Apple's internal teams during a number of new store openings. We placed numerous senior retail leaders, who progressed rapidly into more senior roles thereby reducing the cost to hire externally.
We also delivered a new tier of retail leadership, effectively and on time, allowing Apple to hit their best peak period to date.
All candidates were onboarded successfully, with regular follow ups to check in on how they were finding their new careers. Our onboarding process matched Apple's own, ensuring that every new employee received the same service excellence throughout their recruitment process.
Dave Lewis - Business Leader Apple
I have never met a more dedicated and professional team of recruiters that represents and presents their clients' interests. They have a unique skill at finding individuals using a style that captivates and onboards people from a very early stage. I have immensely enjoyed all of my interactions with Mark and everyone at the Peoplepod, they are a first-class organisation who I would highly recommend.