How's Your Talent Radar?
We've been recruiting the future leaders of retail, sales, digital, legal and finance for ten years. So, believe us when we say, there's a lot of talent out there! To help us keep up with the growing list of leading brands calling on us to find their next big star, we're going to need a little help.
So, we're looking for target-smashing Recruitment Agents to join our ranks. You'll already be in the recruitment game, so you know how it works. You'll have an attitude that just won't quit and a talent radar that spots a great candidate at a hundred paces.
The Mission
You'll join the front lines of our boutique recruitment consultancy and dazzle us with your ability to hunt down the most wanted retail, sales and marketing talent. Once we've recovered from the blinding impact of your networking prowess and no-fear approach to nailing targets, we'll assign you to a number of leading high growth clients in need of future leaders.
You'll spend your days dedicated to seeking out new opportunities, hunting top caliber candidates and transforming them from Monday-hating stuck-in-a-rutters to career-progressing retail innovators, sales rock stars and marketing evangelists.
It will be tough. There'll be challenges, objections, tests of strength... but that's what you thrive on. Ready?
Why Work for Us?
Achievable Goals
Clear Succession Plan
Supportive Environment
Proven Training
Inclusive Culture
Latest Tech
Aligned with High Growth Brands
Fun and Diverse
The People Pod Perks!
If a decade in recruitment has taught us anything, it's that great talent should be rewarded. By listening to our team, they've helped us create a great place to work, with loads of reasons to stick around.
We do our upmost to make sure our staff are healthy, motivated and feeling the benefits of their hard work!
Generous Salary and Bonus Scheme
Car Allowance Scheme
Flexible Working
Mobile Phone
30 Days Holiday
Lunch & Learn
Quarterly Socials
Drinks Fridge
Holiday Incentives
Team Building Days
Christmas Ball
Your Birthday Off
Healthcare Options
Childcare Vouchers
Free Gym Membership
An Agent's Anatomy
As a People Pod recruitment agent, you'll be made of tough stuff. You'll have natural gravitas that attracts people towards you (it's clear to see why you make friends so easily).
Your drive to succeed is almost as big as your personality and you tread the fine line between confidence and cockiness.
A love of money goes down well too, as we'll reward your dedication with a generous commission package and some seriously nice perks.
Passionate
Goal Orientated
Loves Conversation
Emotional Intelligence
Active Listener
Driven
Well Networked
Inquisitive to Opportunity
Takes Chances
Real & Transparent
What's Your Next Move?
There are no available positions a the moment, please check back again in the near future for more exciting opportunities.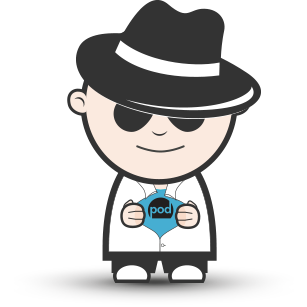 Already Impressed? Why Wait!
OK, so you know who we are and what we do, so how about you?
This is the bit where you dazzle us! ...
Life At The People Pod