Cover Letters Uncovered
Cover letters are your first contact with a recruitment consultant or employer, and if you don't grab their attention on paper, you might not get the chance to do so in person.
Think of your cover letter as the sales pitch for the brand of you. You'll want to cover your best bits, in as concise a way as possible, and leave them positively itching to find out more.
Job Seeker, Address
Email | Phone | LinkedIn
Application For Retail Store Manager Position
Open with an introduction to yourself, your experience and register your interest.
Avoid starting your cover letter with tired phrases like "This letter is written in response to", "Please consider this application for the position of" or "Enclosed please find..."
Opt for something specific to the role instead – perhaps a profile summary of your background, e.g. I am a tenacious Sales Executive with a solid background in advertising sales within the new media and online sectors, having represented UK and World-leading organisations across the media sector.
One brief paragraph should be assigned to each of the following five key points...
How your experience matches the criteria for the role.
Personalise this paragraph with details of their company, their culture and information you've researched on their successes.
What your experience entails.
Think impact, not an outline of your CV. They have that. Instead of listing your experience, give examples of how your experience fits with elements of the role. What challenges did you overcome, what successes did you achieve?

Your biggest and best career achievements that demonstrate why you match the role.
This isn't a space for cliche achievements or fluffy traits. This is the bit where you show off that 100% track record in sales performance, fly the flag for that best performing retail store you managed and demonstrate how you'll do the same in this new role.
What your plan of action would be in this role.
Yes of course you'll plan to do all of the tasks listed in the job spec. That's kind of the idea of the job. But how do you plan to go about it? What strategies will you put in place? What personal development will you need? What timescales will you set for yourself?
A polite and professional sign off.
A brief summary of your shining suitability for the role and a thankyou for your time is enough here. You'll look forward to hearing their thoughts.
The Sign Off
There's a lot of speculation on appropriate sign offs. Unless you're applying to a very formal business or to a very senior level role, go with what suits the tone of your cover letter. A few pointers...
Yours Faithfully - A formal closing, usually to somebody whose name you do not know
Yours Sincerely - Less formal, though appropriate for most business correspondence
Best (or kind) Regards - More casual, though polite and positive
(Not ok: Cheers, Ta Very Much, See Ya Later, In A Bit, See You Soon.)
Personally sign your cover letter, this adds a very personalised touch.
High Five
A great cover letter is basically five statements such a these absolute corkers...
Here I am and I largely match what you are looking for….
This is the summary of my expertise that proves my claim
Here are some key achievements to reinforce my case; they show
The kind of contribution I plan to make, and my short term and long term goals are…
I'm grateful for your time and would like to discuss this further and get more detailed information and feedback from you
Tailor Your Skills
Tailor your cover letter to the job you are applying for.
Nobody wants to read a standard, "My name is… I am a…" statement.
Read through the job spec for the role you are applying for, and highlight how your key skills and experience match the role. This will give you a basis for writing your cover letter.
For example...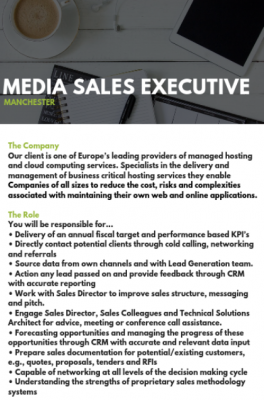 Key Skills

Successfully achieving KPI's
Persuasion Skills
Ability to Influence
Networking Skills
Relationship Building
Experience with International Projects
Pitching Skills
DO COVER THESE BASICS

Address your cover letter to the consultant in charge of hiring for the particular position.
Look at the job advert, pick out key words or skills that are relevant to your specific capabilities and include them in your covering letter.
Make the letter as simple and concise as possible, ensuring that it is presented in a way that reads well.
Never try to get your personality across in a cover letter, save it for the interview, and forget about being modest this is the time to show off. Be careful, however, you want to appear confident not arrogant.
Make sure the letter sounds like you, not like something out of a book. Consultants and employers are looking for knowledge, enthusiasm and focus.
Promote yourself as a professional in your field. Your letter should be as close to a business proposal as you can get – not a plea for an interview.
COVER YOUR BACK

Don't forget to put the copy of your CV in with the letter or attach it to the email.
Avoid using clichés. Your consultant does not need you to tell them that your CV is enclosed or attached, they are perfectly aware your CV has accompanied your cover letter.
Give reasons for your suitability for the role.
Emphasise relevant qualifications, experience and interests.
State clearly when you are available for interview.
Proof-read your letter for errors. Make sure your letter has no spelling, typing, or grammatical errors. Job applicants are frequently rejected because of such mistakes.
If you are posting your CV do not send photocopies, send original letters that do not look mass-produced, and do not use typewriters, dot matrix printers or hand write your cover letter.
Follow up with the consultant. Do not rely on them to call you for an interview (although they should do), call them and chase them up.