Discover new job opportunities in sales
Sales professionals are a unique breed. Dedicated, driven, hell bent on smashing targets and hungry for success. We like salespeople. So whether you're a sales executive, ready for your next rewarding sales role, or an employer in need of target-torching business development dynamos… we're going to want to meet you.
The People Pod is a specialist recruitment firm that does things differently. Like a great salesperson, we take the time to understand what you want, and how it will make your life so much better. Then we use our fine tuned skills, sales experience and the power of a perfect job alert to find the perfect match and let the ideal candidate know that their perfect opportunity has arisen.
We won't come on too strong, or try to sell you a role you don't want… and we won't fill your growing sales team with anything less than high quality, hand-picked talent. That would make us terrible salespeople… and we happen to know what a great one looks like.
For companies seeking an account manager to join the team or a business development executive, we can have the talent and resources to help. We want to help everyone land an exciting opportunity, whether that be a great salary per annum, permanent jobs with an uncapped commission to add the cherry on the top or something that will drive success and motivation.
To speak to our team about how we can help you, contact us.
Alternatively, browse our sales jobs below to save job opportunities or upload your CV. To make it easier to find jobs, for this search we recommend signing up to receive job alerts in an area near you be it north, south, west, east. You can find out about opportunities posted days ago to the current- and it only takes a few seconds.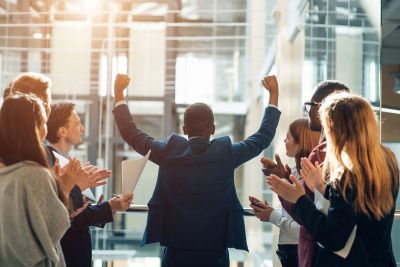 Our Experience
Why would you choose to work with us for your sales recruitment needs?
With decades of experience placing top-performing salespeople in exciting roles across the country, we are here to match the best sales professionals with the best brands out there.
We know the sales sector inside out, and we combine this expertise with innovative ways of working that result in us placing one in every three candidates we put forward for consideration. Not bad when you consider the industry average is one in seven…
From single strategic placements to high volume sales campaigns, the People Pod have been supporting high growth sales driven organisations for over a decade. We believe no-one truly understands what makes a great salesperson like we do. Our specialist sales recruiters have years of industry knowledge, we talk your language and know what true sales talent is made of!
'The People Pod consistently deliver results'. We do this through firstly understanding your business and its culture, then by offering a hassle-free process with clear and concise communication throughout. The People Pod's candidate attraction techniques ensure that we always present the best sales candidates from our impressive talent pool. We continually aim to challenge outdated recruitment methodologies. Our recruitment specialists go the extra mile to find the best talent in the marketplace through headhunting, networking, strong recommendations, and powerful online and offline advertising campaigns. We take the time to understand the sales market and uncover our candidates' aspirations to ensure we always find the perfect career opportunity and culture fit. You can be sure that The People Pods' recruitment process will challenge the norm and always deliver results.
Sales Roles We've Placed
The People Pod is a specialist recruitment firm based in Bolton, helping businesses across the UK to find the best candidates and talent.
Our recruitment offices are based in Bolton, Manchester and London.
We have recruited ideal candidates for a wide range of sales positions.
Sales
Sales Director
Head of Sales
Sales Director
Divisional Sales Manager
Regional Sales Manager
Area Sales Manager
Channel Sales Manager
National Account manager
Key Account Manager
Account Manager
Key Account Executive
Corporate Business Development
Business Development Manager
Field Sales Executive
Internal Sales Executive
Inside Sales Consultant
Client Relationship Manager
Call Centre Manager
Field Sales Trainer
Sales Trainer
Sales Consultant
Sales Executive
Sales Representative
Sales Development Consultant
Call Centre Consultant
Inbound Sales Consultant
Outbound Sales Consultant
Sales Retention Specialist
Lead Generator
Sales Associate
Sales Promotor
Sales Support
Internal / Contact Centre Sales
Sales Director
Head of Sales
Sales Director
Business Development Manager
Call Centre Manager
Sales Team Leader
Sales Trainer
Internal Sales Executive
Inside Sales Consultant
Inbound Sales
Outbound Sales
Sales Retention Specialist
Call Centre Consultant
Lead Generator
Sales Support
Sales Director
International Sales Director
Head of Sales
National Sales Manager
Divisional Sales Manager
Regional Sales Manager
Territory Sales Manager
Area Sales Manager
Channel Sales Manager
National Account manager
Key Account Manager
Account Manager
Business Development Director
Business Development
Global Account Executive
Business Development Manager
Field Sales Executive
National Sales Trainer
Field Sales Trainer
Latest Sales Jobs
Greater Manchester
£30000 - £33600 per annum + DOE + benefits + Bonus
View Details
Sales Sector Insights
The state of play in the sales sector

The sales game is no longer simply about transactions. Increased competition and globalisation have led to increased competition in all corners of the sales stratosphere, giving the buyer a wider choice and greater power.

66% of sales teams track customer satisfaction as their top KPI. Sales is more about relationship building and a consultative approach than ever before, and it's this finely tuned, personalised service that keeps the repeat business coming in. A far cry from the days of reliance on strong (and slightly pushy) negotiation, resilience and persistence tactics to clinch deals.

The birth of social media has brought with it a huge impact on how sales are conducted in the modern world. Whether you're selling low cost throw-away fashion or luxury high end gadgets, thanks to social media, the customer is now in the driver's seat. We turn to social media for research, reviews, public opinion… and to air our grievances on the public stage. For the modern-day sales business, this means a need for a tighter customer service process, slicker communication, and salespeople that can vouch for the product they're promoting. Get it wrong, and a brand's reputation is on the line. Get it right, and the public will be your product champions!
Today's sales professionals spend just 34% of their time selling, says 'Salesforce'. Sales teams struggle to keep up with administrative time-stealers such as data entry, quote generation, and other tasks that take their attention away from the customer. So, brands are now expanding their search for skills other than the 'gift of the gab' or 'killer closing technique'. They need meticulously organised, self-sufficient task managers who can independently and confidently manage their workload in its entirety.

60% of sales people report an increase in virtual meetings since 2015 – 'Face to face' doesn't mean driving 300 miles for a meeting over a lukewarm coffee. Thanks to modern technology, sales pitches have become virtual and business development meetings swap the boardroom for the broadcasting platforms. Video calling has made the sales process slicker, more efficient, less time consuming and more productive than the traditional face-to-face sit down.

With these developments in mind, it's crucial that high growth brands attract talent based not just on sales ability, but on an evolving understanding of fresh technologies and slicker systems that will make them even more productive. As they say… time is money.

What are the biggest issues impacting recruitment in the sales sector?

What are the biggest issues affecting recruitment in the sales sector?
Every sector has its hurdles when it comes to recruitment. Though the fast-paced world of sales is an ever-changing, fiercely competitive market. Brands must be more generous with their rewards, passionate about developing their people and savvy about the talent they bring on board.
A Needle In The Haystack
Technology has changed the way recruiters track down talent. Great sales professionals are available to all who know where to find them. The trick is, finding them and engaging them before someone else does. This is where many brands fall at the first hurdle, using mainstream methods of searching the talent base, then battling for their talents' attention with another sales powerhouse. By commissioning a team like ours to seek out the sales elite, brands open themselves up to many new, undiscovered areas to track down their next big recruit. It's about knowing where to find them, and how to get their attention when we do. Fish in the same pond all the time, and you'll just catch the same fish...
Sussing Out The Sales Talent
The challenge with great sales people is, they're great at selling themselves! So recruiters need to work smarter and do their homework to distinguish between the excellers… and the embellishers. Many HR departments don't have the time or resource to do the extra digging required in order to spot true talent. Basing a hire on that glowing CV and impressive list of smashed targets isn't enough. This is why many in-house recruiters find themselves throwing more money at their recruitment campaigns, to backfill those 'sales legends' that turned out to just have 'the gift of the gab.'
Time Is Money
Great salespeople don't stay available for long. If a truly impressive salesperson is sat in front of you in the interview room, you can probably be sure they'll be drinking coffee in someone else's interview room in a few days from now.
Competition is fierce, and businesses are creating more unique ways of engaging and enticing great talent, in order to tempt them on board. This means a swift interview and selection process is essential. Not only do brands need to make their recruitment process stand out, they need to conduct it efficiently enough not to end up losing their 24karat sales pro to the competition. Snooze and you lose. It pays to enlist expert sales recruiters to grab a great hire whilst they're hot. And we know just how to do it.
Retention and Reward
Getting that official acceptance of your sales role from your dream candidate is just the beginning. Keeping them happy, rewarded and motivated is a whole other hurdle. Sales professionals worth their salt know they are in demand. Treat them well, and they'll reward you with unwavering loyalty and big revenue. Treat them like a number, and they'll happily move on to a more promising proposition.
In a sales environment, it's more crucial than ever to keep your hires happy. Which is why we offer a full retention strategy as part of our recruitment process. Because sometimes, it takes much more than free snacks and a dress down Friday to keep great talent fighting your corner.
What skills are in demand in the sector?

Keeping the client happy has never been more important for sales professionals, and not just because customers complain on social media.
Some 66% of sales teams now track customer satisfaction as their top KPI, which means constant consulting and relationship building is vital.
And this has led to a significant change in the skills required from our salespeople today in order to perform in this new landscape.
Rather than relying on strong negotiation, persistence tactics and resilience, soft skills that are now in demand in order to build long-lasting relationships include empathy, listening skills, patience and strong interpersonal skills.
It's also essential these days to be a strong team player. Lone wolf sales professionals are starting to become a thing of the past - in fact, according to SalesForce, 77% of sales professionals say that selling collaboratively is extremely important.
That means making sure the sales function is aligned perfectly with other departments such as marketing and service teams at all times.

A good salesperson creates a sale. A great salesperson creates value. As a leading salesperson, you'll know it's not about the product or service itself, it's about the benefits it will offer to your client... the headaches it will relieve, the problems it will solve.
But that's not all - some other key skills you'll need include being competitive, passionate, highly driven, positive and good at working under pressure.
What kinds of roles are in demand?
Just some of the roles and sectors that are in short supply of good salespeople and can, therefore, provide a rewarding career in sales, include:
Financial advice - companies that manage and invest money on behalf of their high-net-worth clients can generate some significant revenues, which often means some serious commission for salespeople
Tech sales - Many wealthy companies need help selling their software, applications and programmes to worldwide corporations and organisations - and that comes with a high ticket value.
Luxury items - As you'd expect, there's money to be earned - think commission-based salaries starting at £50,000 - by those of you who can sell extravagant items to the rich and famous.
Digital media - With the exponential growth of the digital sector and the huge sums of money invested by companies in digital media and services, this industry is potentially very profitable for good sales pros. Know your PPC from your SEO? You might well have a job for life in the digital sector.
How is recruitment for the sales sector likely to change in the future?
The recruitment sector is continually evolving, as businesses grow and require a more finely tuned skillset from the teams that keep them at the forefront of their game. The sales sector is up there amongst the most rapidly advancing arenas, thanks to the emergence of new technology, more selective consumer tastes and globalisation. Meaning that employers are now seeking those with the specialist skills needed to move with the ever-changing times.
What advice would you give to those looking for a role in the sector?

Want to get a leg up to the next level of your career in sales? Here's some free advice we would give to all candidates in sales:
Choose to sell a product or service to sell that you are passionate about - or at least interested in!
Do you live by the motto '2nd place is the first loser?" if you're a naturally competitive character, sales could be right up your street.
Do your research and develop an in-depth understanding of both your product/service AND your target market.
Ensure you have a sales process - get the fundamentals in place and you'll be on to a winner.
Set yourself financial goals or objectives that are realistic yet challenging to motivate you to perform.
Be patient - hitting your targets won't necessarily happen overnight - you have to be consistent, persistent and above all WORK HARD and the rewards will follow.
Understand the type of sales environment you will be working in – is it consultative or more direct? You'll need to be adaptable and tailor your approach depending on your answer.
Do you struggle with rejection or being told 'no'? If you don't bounce back easily from disappointment, maybe sales isn't the best route for you...
What Our Sales Clients Say
Candidate Testimonials
I met face to face with my consultant and he gave me a full brief on the potential opportunity. We agreed to meet his client to discuss the role further and he helped me prepare for both first and second interviews. The process from start to finish was seamless and very professional, I would have no hesitation in recommending The People Pod as a first-class recruiter.
Carl Richardson |
I was ready to seek a new challenge in my career and The People Pod were there to facilitate this new venture. From my initial contact with The People Pod I felt confident in my decision, they really took the time to understand me on a personal level and what I was looking for and was able to find me the perfect match. The entire process was quick, and I was fully informed throughout. I would thoroughly recommend The People Pod to others and already have.
Lydia Jenkins |
Instantly with The People Pod I knew that they were there to help and I wasn't just 'another candidate'. They listened to my needs and presented the role I fell with in love with instantly. They kept in regular contact at every stage of the interview process offering support. The People Pod opened the door to my new career and it has so far been amazing. I would highly recommend them, they genuinely care and what to help make your next role a success.
Kayleigh Manning |
I have been working for my dream employer for five months now and I believe The People Pod gave me the confidence to change careers. Their knowledgeable consultants spent time to understand what I was looking for and were with me every step of the way, their fun and personable approach was nothing short of outstanding. I would highly recommend The People Pod if you are looking for a new career or a step in the right direction this is the company for you!
Emma Farrell |
"The People Pod have taken the time to understand, and match my needs. The full recruitment process was a great experience. My contact was fun and engaging, whilst encouraging me throughout the whole process. The interview preparation was a great help – just what I needed to prepare. I can recommend The People Pod to anyone looking for their next career move!"
Lish Zhang |
I've never used a recruitment agency before but thankfully found The People Pod and what an experience it was! I received amazing service with a friendly approach and felt they really took the time to understand my needs and made the whole process very engaging. They ensured I was prepared and kept in continual contact with me throughout. Their passion and enthusiasm was exceptional and I can't recommend People Pod enough, they played a huge part in finding me a job I can say "I love".
Charlotte Wright |
Got my dream job through The PEOPLE Pod. My consultant was down to earth and approachable, had good knowledge of the company which helped greatly in the interview and offered some great advice
Jamie Ronald |
I had a great experience from start to finish with the People Pod Team, they were so helpful and really knew their stuff inside out. They were constantly in contact keeping me updated every step of the way and also helped prep me for any interviews and directed what to research to be completely ready for interviews. Super friendly and supportive which made it a lot less stressful and have now got me into a dream job with lots of opportunity. Honestly can't thank and recommend them enough!
Bethanie Young |
Latest Sales Articles