The Brief
As most of us experience, driving on motorways in the UK throws up all kinds of challenges from traffic jams to roadworks and service stations are often the shining light in the distance which saves us from 'driving' ourselves mad and when it comes to people and service Welcome Break shine brighter than most.
Being one of the leading independent motorway service operators in the UK, Welcome Break must stay ahead of the game when it comes to their most valued asset, it's people. Given the often challenging locations the Welcome Break sites are situated recruiting the type of quality candidates they insist on doesn't come easily and after the internal recruitment team drew a blank they called on us to assist in the recruitment of Unit Business Managers for their 2 biggest brands on site.

The Challenge
The site in question was one of Welcome Break's most remote and notoriously difficult area's so when the 2 most senior managers of the 2 biggest brands leave within a week of each other, the pressure was on to deliver…. And deliver fast.
Welcome Break Managers must be able to work at a relentless pace, are commercially focussed with exceptional people skills and above all have the personality to lead and motivate a customer obsessed team.
Finding a balance of all this in a location with a poor catchment area meant thinking outside the box and putting together a specific headhunting campaign designed to target the best talent who were 'in the market' not necessarily 'on the market'.

The Approach
After spending time on site with the Director we began to understand the specific needs of the role and the cultural fit required to be successful in the role.
From there we drove around the most local towns and visited store brands who we felt had a service proposition and general fit to match Welcome Break's. Once within the stores we got a feel for how the store was being operated, including everything from; standards, and service to cleanliness and customer engagement. In each of the stores that we felt matched our high expectations we asked to speak to the relevant level of Manager and directly approached them about the opportunity with Welcome Break, leaving them with our contact details to discuss further at a more appropriate time.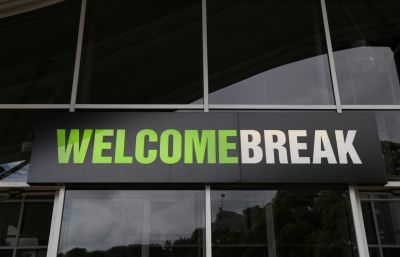 The Result
From this direct and personal approach, we engaged in conversation with several potential candidates and after a rigorous 3 stage interview process, 2 exceptional Store Leaders were offered and accepted within less than 2 weeks of taking the initial brief. From our structured resignation management, we were able to 'manage down' both candidates' notice periods to align with Welcome Break's start date expectations and they started together after just 2 weeks.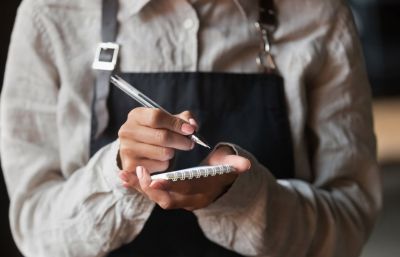 The Impact
Given that these were key brands and roles within the site timescales were always going to be short but the need for high quality management with the essential 'culture fit' meant there was no chance of the quality being sacrificed. Given that both candidates were from like for like backgrounds their induction training time was reduced and both were able to 'go live' in their roles after just 3 weeks from starting. This meant the stores' and site performance wasn't impacted too much and going into a peak period that was critical.
Elaine Bambro - People Manager Welcome Break
Having had The People Pod as a recruitment partner for a number of years we knew that we could always rely on them when we needed them most. The level of detail and effort they put into every campaign they take on goes above and beyond even our high expectations. They fully understand our needs as a business and always deliver prepared candidates who fully meet the criteria for not only the role but unique cultural fits our sites have.