The Brief
Alshaya Group is a world class international franchise operator, with dozens of the world's most recognised brands in retail, leisure and hospitality across the Middle East & North Africa, Russia, Turkey, Europe and beyond. They are home to many brands such as Debenhams, The Body Shop, Victorias Secret, Mothercare, Boots, M.A.C and Starbucks to name a few.
To realise their highly ambitious and aggressive expansion plan, Alshaya was looking to recruit a proactive and commercially focused Executive with Country Management experience for their fashion and footwear brands across Kuwait.
The Challenge
When any organisation is looking to hire an Executive with 15-20 years' experience gained in footwear, alongside a minimum of 10 years' senior management experience, it's a challenge. Couple that with a strong background in merchandising alongside directorship and development experience of large retail stores, it was always going to be complex. Add to that, someone who is able and willing to re-locate to Kuwait to deliver this role and that challenge increases dramatically.
Having developed a solid relationship with Alshaya, we understood that the ideal candidate would not only need the core competencies to deliver the role but would also need to be an ideal match culturally for the business and the country where they would be working. Due to Alshaya's aggressive growth plans this would need to be an individual who has the capacity to grow alongside the business too.
Challenge accepted.

The Approach
Our first step was to thoroughly understand the role and to do this meant a number of face to face meetings with the recruitment team in the UK and also hiring managers in Kuwait. Once we were comfortable with the brief, we then began a strategic approach to target specific individuals who were operating at a senior level, so pro-actively 'mapped out' large retail brands.
Alongside this we designed engaging, targeted marketing emails which were sent to relevant individuals within our vast database and placed several creative adverts across multiple online platforms. We also researched Kuwait in detail, putting a pack together with the intention of educating potential Executives to the huge benefits of living and working there.
Once we had a shortlist of Country Managers, we took them through a bespoke competency screening to identify the fundamental skills required for the role and during a thorough interview with ourselves we uncovered the real detail behind their experience and the distinct culture fit Alshaya was looking for.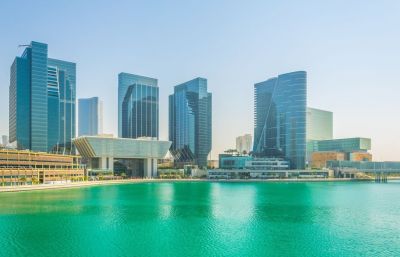 The Result
3 Country Managers forwarded to Alshaya resulting in the successful Executive being offered
Managed the Executive through their counteroffer, this was something we discussed in detail throughout the process and when it eventually came, we had already pre-empted what to expect resulting in the Executive hire happily rejecting the offer.
The Executives '6 months' notice period effectively managed down to '6 weeks' to coincide with Alshaya's ideal start date
Fully managed the successful Executive through their notice period and supported them with the whole relocation.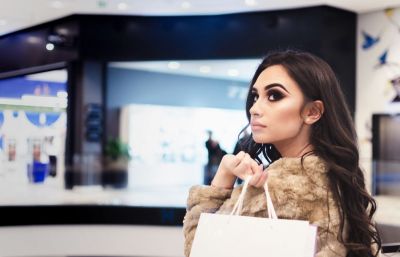 The Impact
Given the Executives background, he really did hit the ground running implementing new operational procedures which resulted in an immediate impact to the business in both sales and operational efficiencies.
Due to the Executives connections within the fashion & footwear sector he was able to hire high quality managers which amongst other areas improved the customer experience scores right across the territory.
Following an unrivalled success, our Executive hire truly raised Alshaya's expectations right across the business. The bar was now set far higher than previous, resulting in The People Pod being tasked with finding the same calibre of Executives for numerous other divisions, a challenge we were more than happy to accept!
Philippe Sauvan - Director of Executive Resourcing
The People Pod have proved to be a competent partner for senior retail appointments overseas. Their Retail & Hospitality connections across the UK demonstrate how well connected they are in these sectors. They've effectively built long term relationships with talented professionals and can successfully engage them should the right opportunity appear. We were particularly happy with the way they meticulously handle the whole candidate journey by maintaining constant communication with key personnel.