The Brief
Select Property Group are a leader in global investment property with offices, and a huge portfolio of high-profile developments in the UK and across the globe. Being a leader in a highly competitive industry where market knowledge and a real desire to always go above and beyond has helped them build trust and long-standing relationships with their clients and has seen them thrive in a time where others have failed.
When you are committed to delivering excellence, sometimes your infrastructure has to be increased to cope with the ever-challenging expectations of you clients, this was what Select Property Group faced in their highly demanding Dubai office where a new Operations Manager was needed to help. They would need someone with strong problem solving, process and operations experience and exceptional attention to detail with the ability to manage and build strong relationships with everyone involved in the process of purchasing investment property from; solicitors, developers, supplier and purchasers, oh and of course they need to be able to re-locate to Dubai from the UK!
The Challenge
Given complexity of the process involved in buying investment property, particularly overseas property, Select required an individual from a background which involved managing large amounts of process, strong analytical skills and the ability to communicate effectively at all levels and cultures.
Add to all that we were looking for someone who is able to re-locate to Dubai on short notice and knowing Select's extremely high standards in terms of candidates this is a role which will need us on our A-game!
The Approach
Given that the hiring Manger was based in the Middle East, technology was needed and we arranged Skype calls with not just the Head Of Operations but various members of the operations team to get a detailed understanding of the role, the experience required and cultural fit required.
Once we were comfortable with the 'candidate spec' we began to put together a full job description where we were clear on the criteria for the role but uncovered that exceptional communication skills were paramount as the successful candidate will be dealing with; UK property conveyancing, Dubai Property conveyancing, UK and Dubai Direct stock, Dubai Re-sales and Dubai Lands Department so being clear, concise and affable were a must.
It became evident very quickly that a pro-active recruitment approach would be necessary and the type of candidate we needed were more 'in the market' rather than 'on the market' so we proceeded to map out specific roles within multiple organisations where potential candidates would be dealing with large amounts of process, this included competing investment property companies as well as local councils.
Through accurate and targeted head-hunting and networking we directly approached various individuals we felt met the criteria and were of a profile where re-location could be a possibility. From there we engaged with them about the benefits of the role, the company and the Dubai lifestyle and subsequently interviewed them to a strict criteria and within 3 weeks of the initial brief we were able to send a shortlist of 3 candidates who were fully prepared , engaged and most importantly motivated to make such a big move.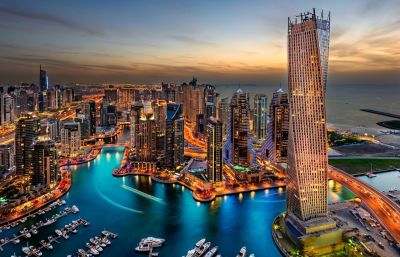 The Result
After a 3 stage interview process and presentation where the candidates were asked to meet with various members of the Select team in Dubai including; the Sales Director and The MD the hire was made and even though the candidate had a 3 month notice period we were able to work with her to manage it down to just 3 weeks, during which time she was able to organise her move and board the plane to start her new career (and new life) in the sun.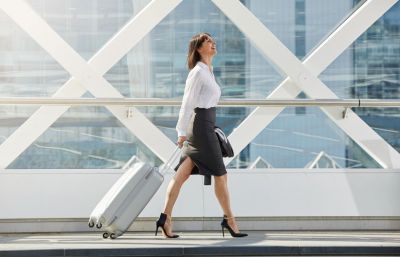 The Impact
Having recruited previously for Select Property Group for 5 years, exclusively in the UK the success of this recruitment campaign opened the door to, and built relationships with multiple hiring managers across the globe from Dubai to Singapore and Kuwait. This lead to numerous successful recruitment campaigns and more importantly additional strong relationships within the group.
Having the understanding of all arms of Select Property Group as we do, along with the specific cultural fit they look for, hiring managers from offices all over the world can have the confidence that we not only 'get them' but will always go above and beyond to ensure critical hires are made within clearly defined timescales and have peace of mind that we will support the candidates re-locating overseas to ensure a smooth, hassle-free process for everyone.
Richard Lonsdale - Operations Director
Knowing The People Pod had a long-standing relationship with Select Property and a track record of success I was confident that even though they hadn't recruited into our international offices before they had the expertise to do so. To say they surpassed my expectations is a huge understatement, not only were they extremely thorough in obtaining a detailed understanding of the role and it's requirements but their measured And targeted approach gave me a real belief that they would find us the perfect candidate and they didn't disappoint. We felt confident in allowing them to manage the candidates re-location and they were clear and concise every step of the way.