Looking for hospitality jobs?
Discover opportunities in the hospitality sector
The Hospitality industry is a widespread sector that includes so many different occupations, including food and drink services, event planning, travel and tourism and so much more.

If you are a people person who enjoys interacting with others, a career in the hospitality industry in England or abroad is an ideal fit for you.
Likewise, for companies who are looking to attract the perfect candidate to take on board, we make the process so much easier and carefully select the most talented, driven candidates with a hunger for hospitality.
We use our fine tuned skills and the power of a perfect job alert to find the right jobs for this search and let the ideal candidate know that their perfect opportunity has arisen.
We help people join a well-matched company, and they stay there.
We are able to do that because we spend the time necessary to truly understand a business and its needs, as well as a candidate and their motivations, strengths and weaknesses.
To speak to our friendly team about how we can help you, contact us.
Alternatively, browse our hospitality jobs below to save job opportunities or
upload your CV to our website
. To make it easier to find a new digital position, for this search we recommend signing up to receive job alerts in an area near you be it north, south, west, east. You can find out about opportunities to date - and it only takes a few seconds.
Starting a career in hospitality
When it comes to starting a career in hospitality, it is important to be aware of what roles are available, what might be best suited to you and, most importantly, where to start.
Our recruiters have the skill and experience to help job seekers find their ideal job match and businesses find their ideal candidate.
There are a wide range of job opportunities in the hospitality sector. Career paths include tourism, hotel management, restaurant work and events management.
When considering a career in hospitality, you need to ask yourself what really interests you and be honest about whether or not you feel that you would actually enjoy a particular role.
You should also consider whether this career path would align with your lifestyle and needs when it comes to work/life balance. Hotel receptionists can end up working regular overnight shifts and flight attendants will be required to travel away from family and accept that missing certain events will be an inevitable part of the job.
Find out as much as you can about the role you desire and we can help you with career advice as well as finding the perfect opportunity. Get in touch and our team will be happy to help you on your way to success.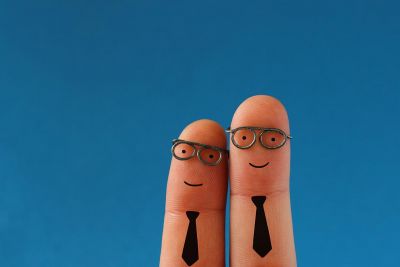 Our experience
What makes us the perfect Hospitality recruitment partner for you? Good question!
Our consultants have years of professional experience working in these sectors, so we understand the recruitment market inside out.
For companies, this means the following:
We understand the characteristics and skills required for hospitality roles at all levels, so we can identify the best candidates for you.
We understand the unique challenges faced by companies in these sectors. With expertise helping high-growth organisations find their next set of leaders, we understand how to meet your ambitions through recruitment and overcome your obstacles. Here's what some of our Hospitality clients say about working with us.
For candidates, that means:
We understand how to help you take the next step on your chosen career path.
We understand the best working environments for you depending on your skills and personality.
We have links to some of the biggest employers in the industry, opening up a whole host of vacancies to you.
Hospitality Roles We've Placed
The People Pod is a specialist recruitment firm based in Bolton, helping businesses across the UK to find the best candidates and talent.
Our recruitment offices are based in Bolton, Manchester and London.
We have recruited ideal candidates for a wide range of roles in the hospitality industry.
Hospitality Jobs
Retail Director
Head of Retail
General Manager
Regional Manager
Area Manager
Operations Manager
Unit Manager
Café Manager
C & B Manager
Bar Manager
Assistant Bar Manager
Hotel Manager
Front of House Manager
Food and Beverage Manager
Restaurant Manager
Assistant Restaurant Manager
Residents Manager
Assistant Residence Manager
Events Manager
Revenue Manager
Latest Hospitality Jobs
Bristol
£27000 - £30000 per annum + DOE + 10% Bonus
View Details
London
£36000 - £43000 per annum + DOE + 10% Bonus
View Details
Hospitality Sector Insights
The state of play in the hospitality industry
Leisure, food and beverage brands have ambitious plans to occupy 35% of large shopping centre space in the next 8 years according to Retail Week. To get there, they'll need customer-fanatical hospitality professionals, slick service teams and creative minds to serve up something a little unique to capture the tastes of the nation.
So, it's no surprise that careers within hospitality have become a hot topic. It's a great time to be part of something big.
What are the biggest issues impacting recruitment in the sector?
The biggest challenge for recruiting in the hospitality industry is getting the right candidate. Finding the right person for the role can be tricky, especially when you're searching in a sea of unqualified applicants.
People working in hospitality need to have good people skills. The industry is heavily focussed on customer service and requires someone with the ability to think quickly and be friendly.
As the hospitality industry itself is so broad, this means that there are so many different qualifications out there, such as NVQs, degrees and apprenticeship schemes.
Training programmes for entry-level workers can also be conducted internally. With such a range of different qualifications, it can make it difficult to know what to look for in a candidate and how to make a final decision in the selection process.
At The People Pod, we can help make this process far easier. Contact us today to find out more.
What skills are in demand in the sector?
With many years of experience working in this sector, we know the skill sets that organisations need to crank their operations up a notch.
There are certain characteristics that we look for in the candidates who have what it takes to succeed:
A customer obsessed ethos
A product orientated approach
An understanding of Multi-Channel marketing
Meticulous attention to detail
HR principles, proven leadership and change management
Slick business awareness
An air of flexibility and a 'can do' attitude
A collaborative approach to teamwork
First class communication
From postgraduates, to those already in the industry and looking for something new, rest assured that whatever your skill set, there is a hospitality role with your name on it!
How is recruitment for the hospitality sector likely to change in the future?
The recruitment arena is continually evolving, as businesses grow and require a more finely tuned skillset from the team that drives them forwards.
The hospitality sector is up there amongst the most rapidly advancing industries, thanks to the emergence of new technology, more selective customer preferences and globalisation.
Employers are now seeking those with the specialist skills needed to move with the times.
What advice would you give to those looking for a role in the sector?
Contact the People Pod today and speak with one of our retail consultants. We'd love to talk to you!
Candidate Testimonials
I've never used a recruitment agency before but thankfully found The People Pod and what an experience it was! I received amazing service with a friendly approach and felt they really took the time to understand my needs and made the whole process very engaging. They ensured I was prepared and kept in continual contact with me throughout. Their passion and enthusiasm was exceptional and I can't recommend People Pod enough, they played a huge part in finding me a job I can say "I love".
Charlotte Wright |
I have been working for my dream employer for five months now and I believe The People Pod gave me the confidence to change careers. Their knowledgeable consultants spent time to understand what I was looking for and were with me every step of the way, their fun and personable approach was nothing short of outstanding. I would highly recommend The People Pod if you are looking for a new career or a step in the right direction this is the company for you!
Emma Farrell |
Got my dream job through The PEOPLE Pod. My consultant was down to earth and approachable, had good knowledge of the company which helped greatly in the interview and offered some great advice
Jamie Ronald |
"The People Pod have taken the time to understand, and match my needs. The full recruitment process was a great experience. My contact was fun and engaging, whilst encouraging me throughout the whole process. The interview preparation was a great help – just what I needed to prepare. I can recommend The People Pod to anyone looking for their next career move!"
Lish Zhang |
Working with The People Pod was a great experience. They were extremely helpful and took the time to find out what type of role I was looking for and made sure they understood my needs. They supported me throughout the recruitment process and took the time to explain, in detail, about the company and the role from this I knew it was something I would be passionate about. I am now working in a fantastic role with an amazing business thanks to the work of The People Pod.
Jay Abbott |
As a candidate I found The People Pod to be very helpful and took the time to ensure the company was the right fit for me and vice versa. Their communication was excellent and their advice was highly valuable. I have worked with many recruitment agencies and The People Pod definitely stood out from the crowd. Thanks again for all your help!
Mercedes Yau | Manchester
The People Pod have been outstanding from the outset and very quickly and efficiently found the perfect company for me, where I see myself in a long term future..
Jay Singh | UK
I met face to face with my consultant and he gave me a full brief on the potential opportunity. We agreed to meet his client to discuss the role further and he helped me prepare for both first and second interviews. The process from start to finish was seamless and very professional, I would have no hesitation in recommending The People Pod as a first-class recruiter.
Carl Richardson |
Latest Articles