Specialist UK Recruitment Agency
Hi there. Allow us to introduce ourselves.
We're a specialist recruitment firm that works with some of the UK's fastest-growing brands to find the brightest retail & hospitality, digital & tech, legal & finance and sales talent on the market.
The People Pod began when two guys - with more than 20 years of recruitment and sales experience - saw an opportunity to turn the tables on tradition and outdated recruitment methods and do things differently.
This simple idea has resulted in a business that is known for focusing on quality over quantity, and creating a unique way for recruiters, employers and candidates to interact and engage.
We empower the businesses we work with to evolve, innovate and thrive, while providing candidates the opportunity to enjoy exciting and rewarding careers. Everybody wins.
Candidate Testimonials
I've never used a recruitment agency before but thankfully found The People Pod and what an experience it was! I received amazing service with a friendly approach and felt they really took the time to understand my needs and made the whole process very engaging. They ensured I was prepared and kept in continual contact with me throughout. Their passion and enthusiasm was exceptional and I can't recommend People Pod enough, they played a huge part in finding me a job I can say "I love".
Charlotte Wright |
The People Pod have been outstanding from the outset and very quickly and efficiently found the perfect company for me, where I see myself in a long term future..
Jay Singh | UK
"The People Pod have taken the time to understand, and match my needs. The full recruitment process was a great experience. My contact was fun and engaging, whilst encouraging me throughout the whole process. The interview preparation was a great help – just what I needed to prepare. I can recommend The People Pod to anyone looking for their next career move!"
Lish Zhang |
Working with The People Pod was a great experience. They were extremely helpful and took the time to find out what type of role I was looking for and made sure they understood my needs. They supported me throughout the recruitment process and took the time to explain, in detail, about the company and the role from this I knew it was something I would be passionate about. I am now working in a fantastic role with an amazing business thanks to the work of The People Pod.
Jay Abbott |
I have been working for my dream employer for five months now and I believe The People Pod gave me the confidence to change careers. Their knowledgeable consultants spent time to understand what I was looking for and were with me every step of the way, their fun and personable approach was nothing short of outstanding. I would highly recommend The People Pod if you are looking for a new career or a step in the right direction this is the company for you!
Emma Farrell |
Got my dream job through The PEOPLE Pod. My consultant was down to earth and approachable, had good knowledge of the company which helped greatly in the interview and offered some great advice
Jamie Ronald |
I had a great experience from start to finish with the People Pod Team, they were so helpful and really knew their stuff inside out. They were constantly in contact keeping me updated every step of the way and also helped prep me for any interviews and directed what to research to be completely ready for interviews. Super friendly and supportive which made it a lot less stressful and have now got me into a dream job with lots of opportunity. Honestly can't thank and recommend them enough!
Bethanie Young |
I met face to face with my consultant and he gave me a full brief on the potential opportunity. We agreed to meet his client to discuss the role further and he helped me prepare for both first and second interviews. The process from start to finish was seamless and very professional, I would have no hesitation in recommending The People Pod as a first-class recruiter.
Carl Richardson |
Our Core Values
Every company should be built on a set of unshakeable fundamental beliefs that guide the business, and we are no different.
We Are…
Progressive
Innovations in technology mean recruiters don't have to rely on the impersonal, slow and ineffective methods they have used for decades. The world is changing, and we are proud to embrace the change.
We have the latest recruitment technology at our fingertips, meaning we can identify, attract and engage top-tier talent more effectively than ever before. What does that mean for you? Less time and money spent on the search for your next hire, and happier candidates.
Passionate
Our passion is what keeps us alive. It's at the core of who we are, what we do and why we do it. But this passion is infectious - the candidates and clients we work with often tell us how enjoyable it is to work with us, and continue to come back to us time after time.
Transparent
No smoke and mirrors here - we like to get all of our cards on the table. Though we'd make terrible poker players, this dedication to openness means you can rely on our word. When we say something, we mean it.
People-focused
The clue is in the name. We know that great people are the lifeblood of every successful company on the planet and we are dedicated to finding those people for you. We also treat people like people, not statistics or numbers on our balance sheet. That means a more enjoyable collaborative process for everyone, and a positive vibe all round.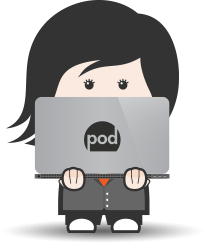 How Do We Do It?
It's a simple, yet finely tuned process of attract, select, retain.

It's what we live and breathe, and what we've been doing for high growth brands across the UK to increase performance and strengthen skillsets.
We breed happiness through our own track record in retail management, FMCG, business development and ten years' experience in knowing what a great candidate/client match looks like.
Once that match is established, we harness it through ongoing relationship management, retention strategy and that built-in dedication we have to ensuring everyone is as happy as possible
Forever challenging the status quo
Just when you think we're done, we're already refuelling - challenging outdated recruitment methods and going the extra mile through headhunting, referral sourcing and powerful candidate campaigns based on our evangelistic approach to finding the perfect match.
We've been bringing our own passion for creating the harmonious synergy between a business and its future leaders for the past decade.
Ten years later, we're still matching the UK's best retail, sales and marketing professionals with businesses that reward the talent that helps them to grow.
In the meantime, we've reduced the number of Monday-hating, clock-watching pen-pushers and created an impressive number of successful career professionals.
All it took was a little passion... doing what we love, to help them do what they love.
LIKE OUR STYLE? JOIN US

If your passion for people is as palpable as ours, and you like the sound of our values, you'll no doubt fit right in.
BURNING QUESTION?

If there's anything else about us you're just itching to know, contact the team to chat...