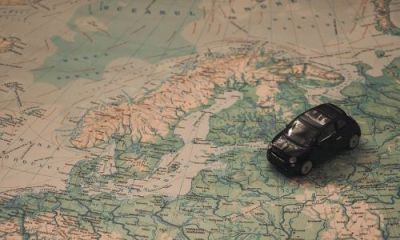 There's a lot to love about Britain. The Full English Breakfast, builder's tea, our Instagram-worthy landmarks and being home to the best cricket team in the World.
Sure, the weather sucks. But where would we be without the dull weather to kickstart conversation with a complete stranger?
That said, if you have a hankering for something a little more adventurous, it might be time to kickstart that new career abroad.
Luckily enough, we work with a number of leading brands in retail, leisure, hospitality and professional services throughout Europe, the USA and beyond. So if you have your sights set on a job overseas, there's a lot to get excited about.
Taking the leap? You won't look back...
Boost Your Skills
Working in a foreign environment is a great way to develop your adaptability, flexibility and communication skills. You'll spend your days with a diverse set of people, often feel outside of your comfort zone and be faced with new systems, different technologies and perhaps even a language barrier.
Working abroad is a great way to develop your skills in teamwork, languages, reasoning and negotiation, all of which are qualities of a successful leader.

Increase Your Network
One of the biggest tools retail, sales and digital professionals have is that little black book of solid professional connections.
Online communities such as LinkedIn are a great way to build up professional references and grow your connections globally. If you've worked for a business overseas, you could open yourself up to partners of the company, acquaintances of your employers and bigger opportunities back home... should you decide to return.
Get Cultured
Working overseas gives you a chance to grow personally.
Experiencing a new culture will encourage you to assess your own wants and desires. From mindfulness to money management, new tastes to new techniques, a little culture goes a long way in terms of personal development.
Our team will work with you to enlighten you on different workplace cultures, customs and ways of life in your destination of choice. So, you'll be fully prepared for every stage of your application process, and ready to rock in your new career overseas.
Learn The Lingo
What better way to finely tune your language skills than using them every day? By working overseas, you'll be able to develop your language abilities from the basic 'hello and, how are you?' to real, practical conversation on a professional level. This looks great on your CV for when you plan to take your newfound language skills a little further afield. It also helps for any future family holidays when you want something a little more than 'the bill por favour' or 'two more cervezas, gracias.'
If you're ready, get in touch with the team... we'll get on the case, while you start packing yours.
Upload your CV and let us know where you have your sights set on.
Already have an interview? Plan your journey here.