What is headhunting and is it worth the fee?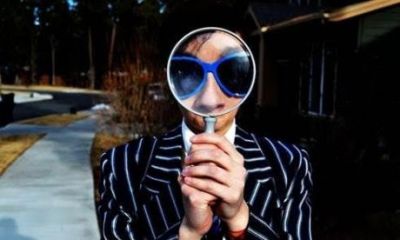 If you're reading this, you've probably recently had a chat with a recruiter about using a headhunter to fill your business' vacancy.
It's likely they also mentioned the healthy price tag that comes with the service and you're not sure whether to laugh or cry?
You might also be feeling baffled about the difference between a headhunter and a regular recruiter. Is this something you actually need?
Fear not.
We're here to help you understand what headhunting is, and if it's the right approach for your role.
Let's start with some basic vocabulary you need to be aware of.
Active vs passive candidates: What's the difference?
Active candidates are people who are actively on the market looking for a new career. Their CVs are up-to-date and they're regularly applying for new positions.
Passive candidates are people who aren't actively seeking a new career. They're quite happy in their current role and have no intention of moving. But they might be open to considering a new opportunity if approached about one.
What is headhunting?
Headhunting is a method of recruitment that targets passive candidates. Headhunting is usually used for senior-level positions that are 'hard to fill'. This is because you're looking for a very particular set of skills that aren't easy to find!
Headhunters will launch a thorough search party to source you those hard-to-find candidates.
These are the candidates that are usually in-demand. They're not typically found on job boards, and often not even on LinkedIn.
If we may, allow us to use an analogy here; headhunting is the real-life version of Harry Potter chasing the golden snitch.
Random, but so accurate.
How is headhunting different from regular recruitment?
Headhunting goes beyond basic recruitment methods and involves more strategy. It demands more of the recruiter's time and efforts. Simply advertising the role won't yield the right results, if any at all.
With regular recruitment, there's a much wider pool of candidates to choose from. You can expect a higher number of applicants and it's much easier to track candidates down.
Remember, the candidate needed for this type of role isn't your average candidate. They're highly skilled, very experienced, and are few in number!
Since the role of a headhunter demands a lot of time and attention, you'll likely pay a retainer fee.
What are retainers and are they necessary?
In recruitment, a retainer fee is when you pay part of the headhunting fee upfront.
Working retained also means having one recruitment consultancy working on your role as opposed to several.
Paying part of the fee upfront secures the headhunter's time and commitment to the role. Once you make the payment, the headhunter knows they don't have to worry about competing with other recruiters.
If you were to engage with several recruiters, the headhunter wouldn't commit half as much time to the position.
What are the benefits of using a headhunter?
Quicker turnaround time - having one headhunter that's committing 90% of their time is better than having four recruiters who are only committing 10% of their time. Using several recruiters does not equal a quicker result.
Better quality candidates - headhunters leave no stone unturned. It's their job to carry out a thorough search. They'll track down those candidates that regular recruiters wouldn't find because they were only looking in the obvious places.
Smoother process - using a headhunter means you have a consultant that's dedicated to your needs. Generally, the level of service is much higher. You'll have more peace of mind knowing that someone is fully committed to filling your position.
What steps are involved in headhunting?
1. Initial consultation
The consultation is where the headhunter takes the time to thoroughly understand the opportunity. At this point, they'll establish your Employer Value Proposition. Without an in-depth understanding of what's on offer, it's going to be very difficult to catch the attention of those passive candidates.
2. Candidate mapping
This is the part where the recruitment consultant identifies where they'll find the ideal candidates. This involves location mapping and competitor analysis.

3. Outreach
This is when the headhunter enters investigator mode and starts reaching out to eligible candidates in any way possible. This could be on LinkedIn, networking or via referrals. They'll go to any length necessary to track down the ideal candidate.
Outreach can involve making hundreds of dials, and sending hundreds of outreach messages. Often, the candidates are only available to speak out of office hours too.

4. Screening
By now, the consultant will have a longlist of candidates to screen. They'll spend hours interviewing the candidates and assessing them against your criteria.
5. Shortlisting
The headhunter will then create a shortlist of the best candidates to submit. They'll also handle the entire interview and offer process.
By now, you'll realise that headhunting isn't a case of running an advert and letting the applications roll in (as nice as that would be).
Headhunting is a time-consuming process that involves a lot of effort and action on the part of the headhunter. If you're hiring for a senior-level position, chances are that you'll benefit from this service.
Although there is a price you pay, the most important thing is to keep sight of the long-term vision. Remember the value and growth that the right candidate will bring to your organisation.
Recruiting for a senior-level position? Speak to one of our consultants today to see how we can help: 01204 589 555